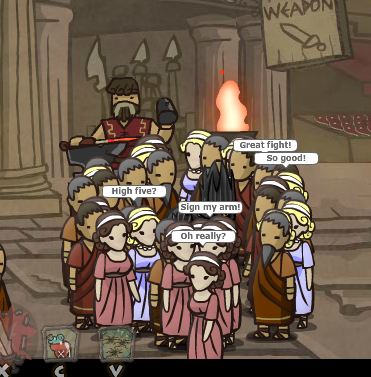 Your fans in Siegius Arena increases each time you win a match. The more fans you have, the more weapons you unlock and more people will follow you. Your fame status will also change.
FACT: Every once in a while, an old man will say "I love you."
NOTE: If you win a match you completed before, your fans will not increase
Ad blocker interference detected!
Wikia is a free-to-use site that makes money from advertising. We have a modified experience for viewers using ad blockers

Wikia is not accessible if you've made further modifications. Remove the custom ad blocker rule(s) and the page will load as expected.