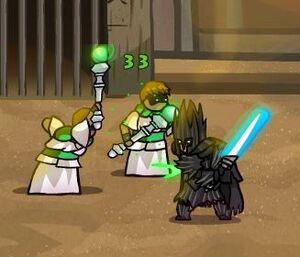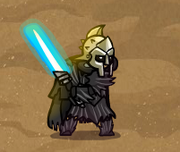 Light Saber is Heavy Weapon in Siegius Arena. It bypasses all enemy armor, and it the second last available Heavy Weapon.
When combined with various obsidian items, it makes you look like Darth Vader with a blue light saber.
Ad blocker interference detected!
Wikia is a free-to-use site that makes money from advertising. We have a modified experience for viewers using ad blockers

Wikia is not accessible if you've made further modifications. Remove the custom ad blocker rule(s) and the page will load as expected.